ToyArt / Sculptures / Funko Customs / Collectibles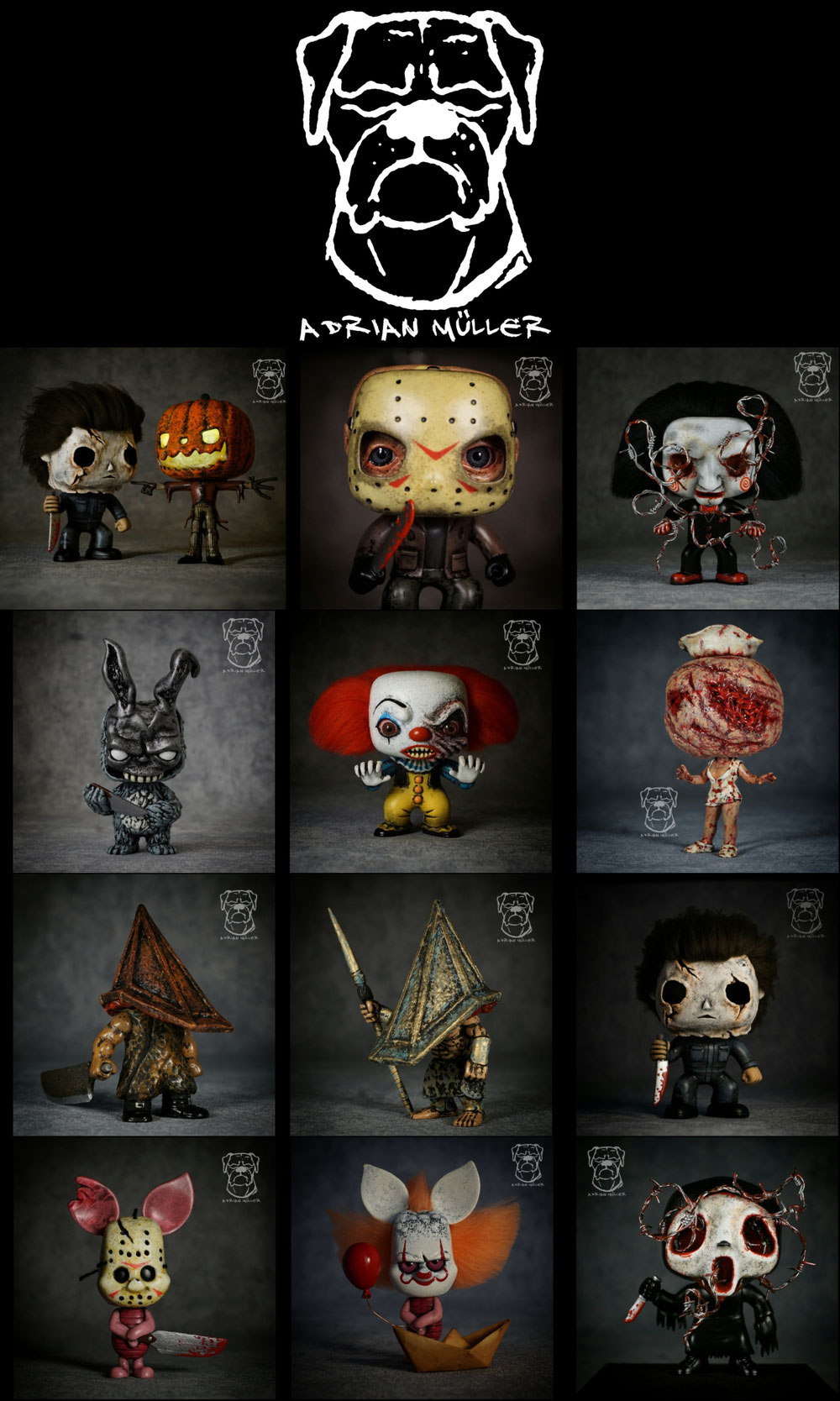 Adrian Mueller is a German artist who only uses both his hands and some extra material (apart from tons of patience) to customize and transform toys and collectibles into authentic works of art.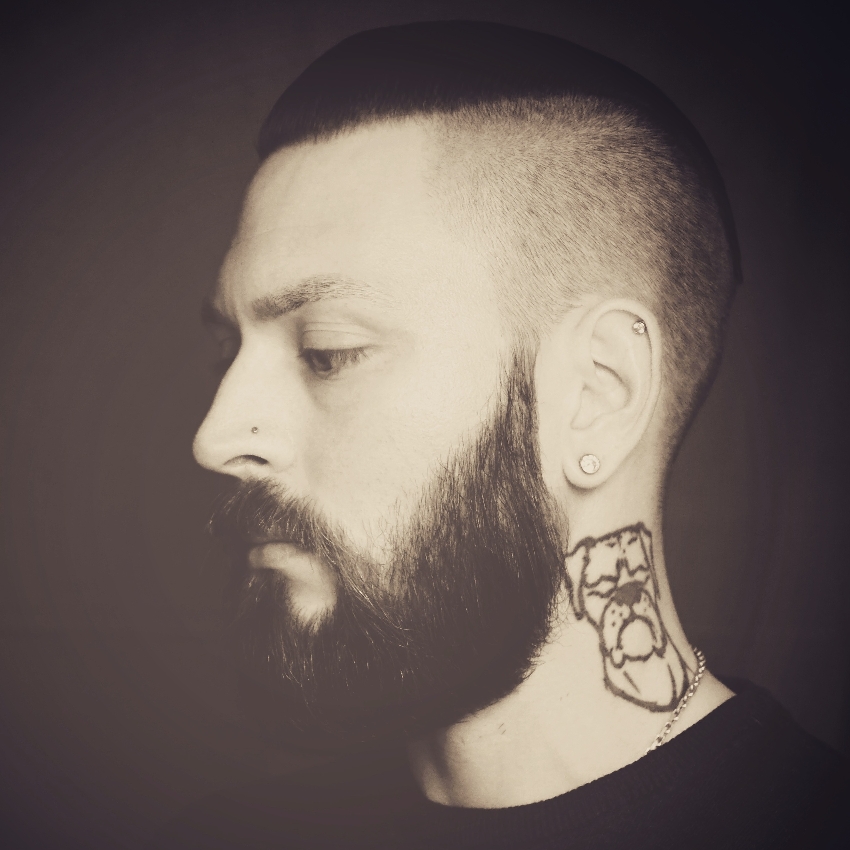 He started his adventure as a Toy Artist in 2015 although, due to a high demand in his products, it was in 2016 that he officially registered his brand as an artist. "Since then" he explains, " toy art, sculptures, Funko customs and other collectibles have been part of my daily work.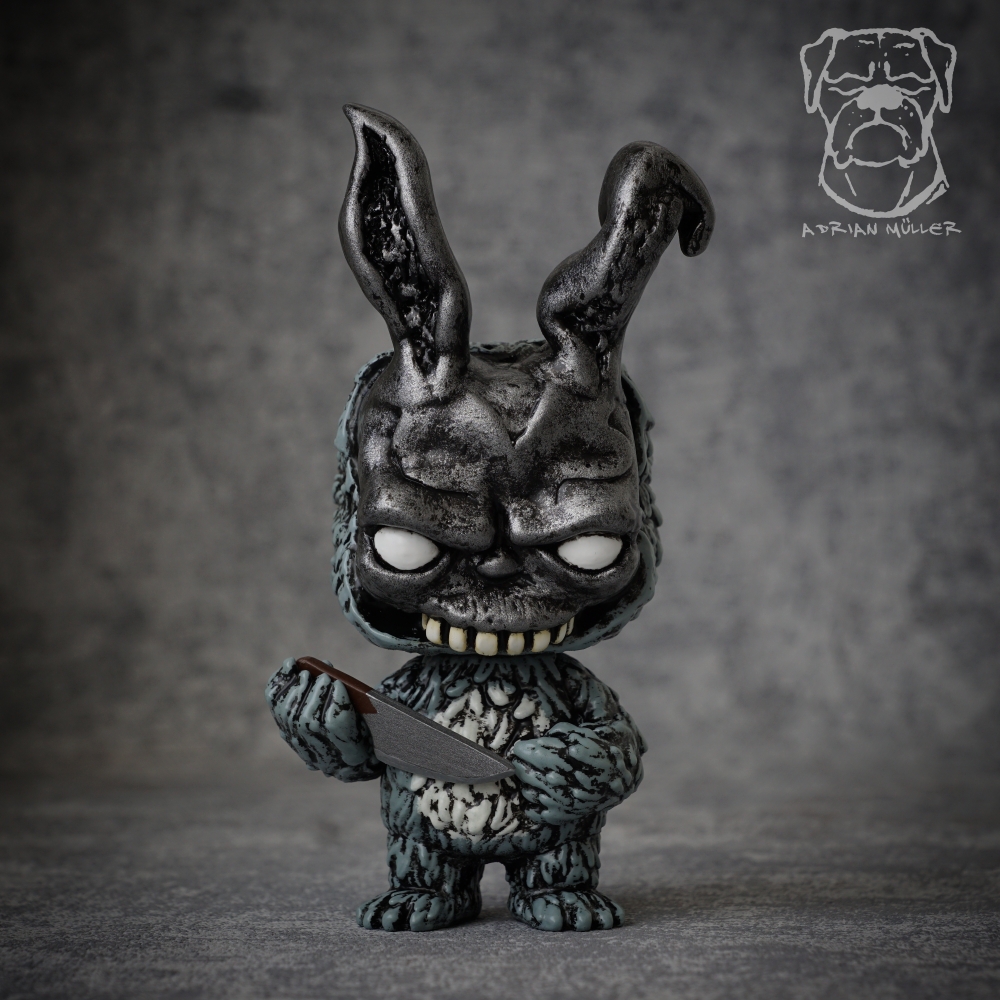 The German artist has a great variety of models ,you can check them at his 
Homepage 
Instagram account
www.instagram.com/handicraftadrian 
and his Facebook page
www.facebook.com/handicraftbyadrian 
in which he lets his imagination flow. 
His variety is immense, and it is impossible to analyze his repertoire without finding any of them who gets our attention. Definitely, he does not lack originality nor imagination.
According to himself, Adrian creates some of their characters many times for their orders. Nevertheless, "everyone is unique because they're handmade".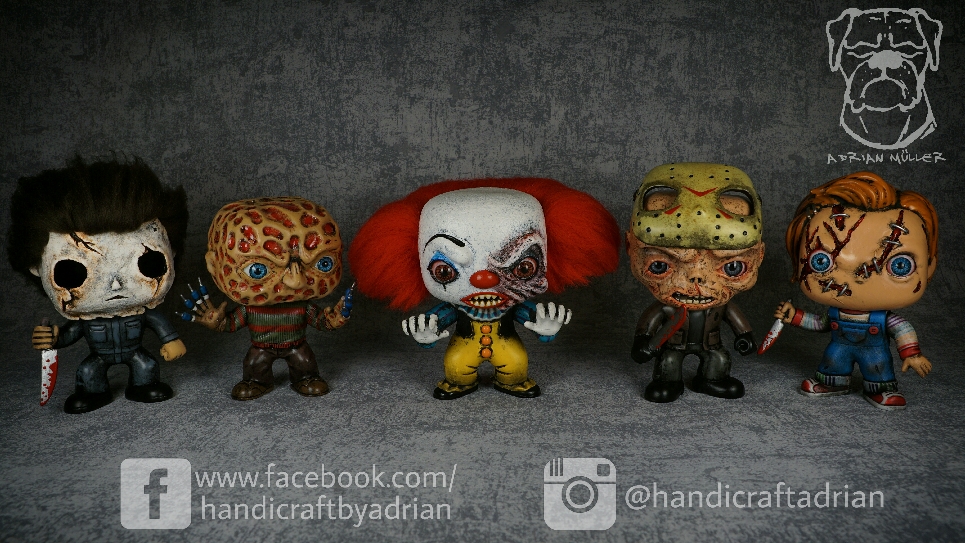 From his catalogue, a myriad of products are englobed in the theme of horror. Freddy Krueger, Jason, Pennywise (the clown of IT), and the Halloween sphere in general are his flagship.
However, he considers that his works are way more varied as he does not only focus on this topic.
"I do not only produce horror figures, but the horror characters met with great interest. Especially the horror classics are very popular and because I like the 80's horror movies myself."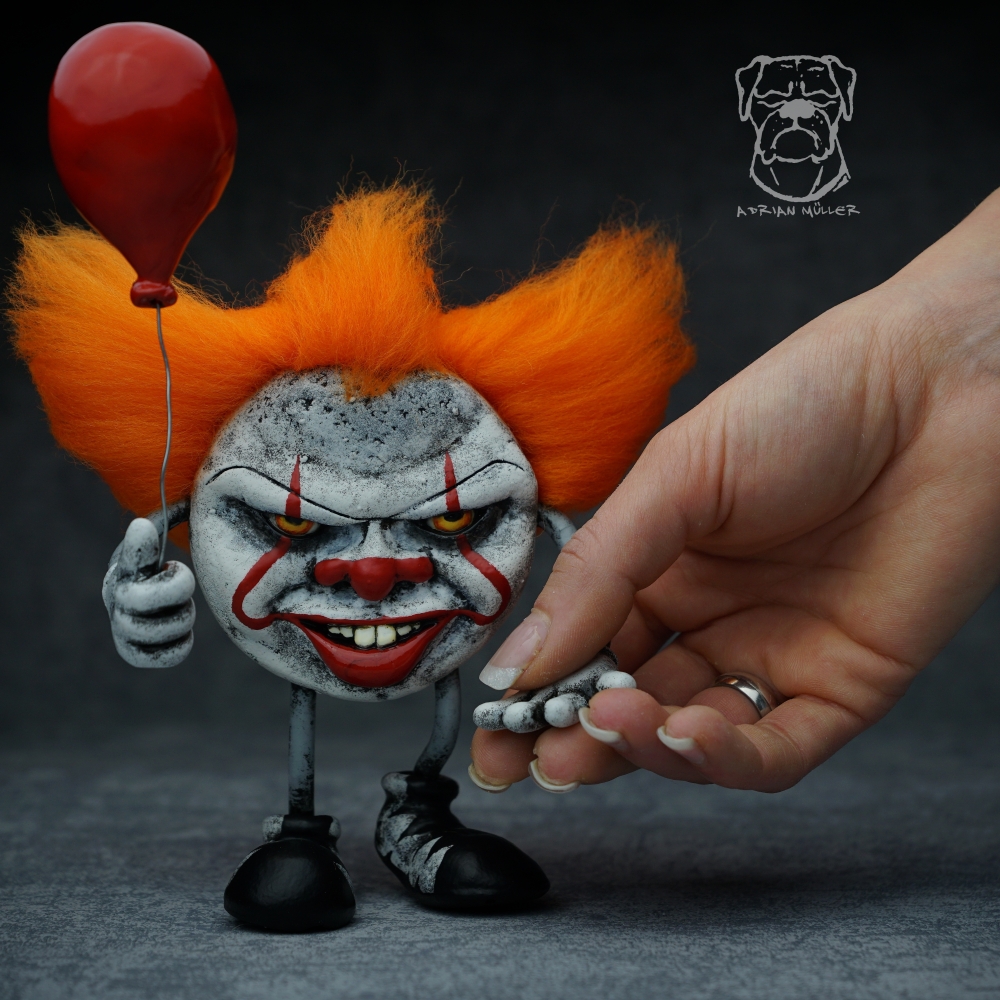 Adrian confesses that he does not have any favorite character, and it is something that does not strike us. The quantity of time he invests in each one of them, the care he creates them with, and the mystical connection he achieves with his own creations must be from another world.
Nonetheless, he does consider that, among his works, "the works that entertain, astonish and excite people around the world are always the most beautiful." This artist-receiver connection is very special, as there is nothing like the happiness you feel when your own work gets recognition, and also when your dedication and care is megalithic.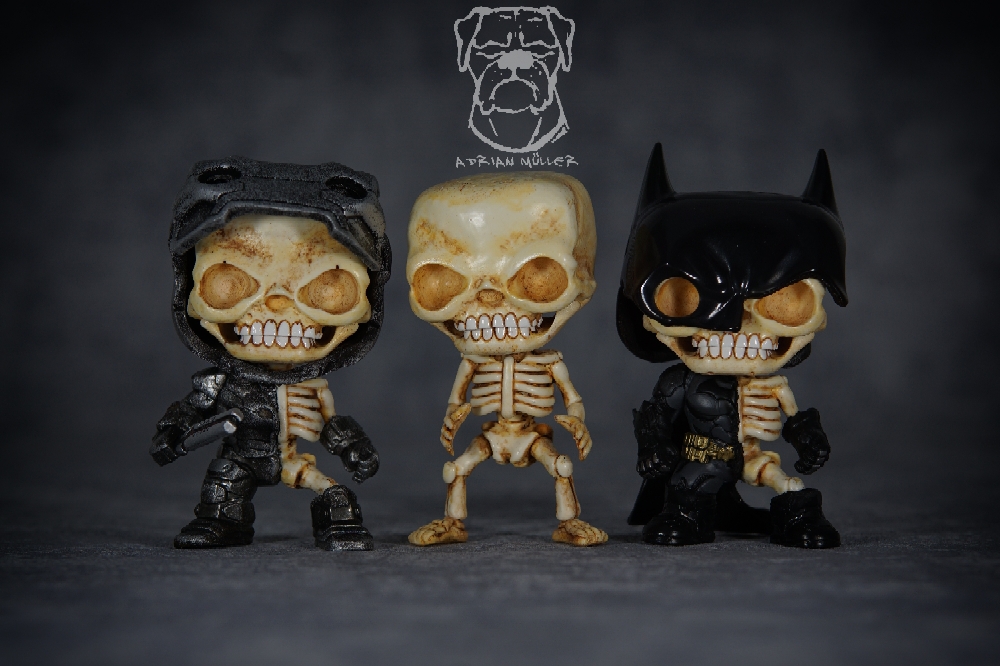 All his works are based on five pillars which define all his art: 
• Handmade

• Unique

• High detailed

• High quality materials

• Quality not quantity 

And all this, in a world in which mass fabrication and the usage of cheap materials govern our markets, it gives fresh air and a genuine touch to his work/art. 
Everyone knows that the life of an artist is not only limiting to create their artworks and enjoying making them. To be able to continue doing what they really like, they must make themaccessible to the public, and it is not always easy. 
"It's important to know that to open up an own business belongs more than only to offer products online for sale. Things like for example, the official registration of your own trade, compliance with legal requirements of the taxes in the respective country and other legal requirements of the respective country, the general terms and conditions of online platforms… There is a lot more work behind it than you can see at first glance and a lot of expenses."
On the other hand, if we put the business aspects aside and we focus on his art itself, Adrian also has to bear the costs of the materials, his tools and their wear parts and other materials which, we must remember, are all high quality. In addition to this, he also has to constantly design new products to maintain the public's interest.
"There are a lot of characters and ideas I want to do… It's all about the time because the days have only 24 hours and I have just two hands."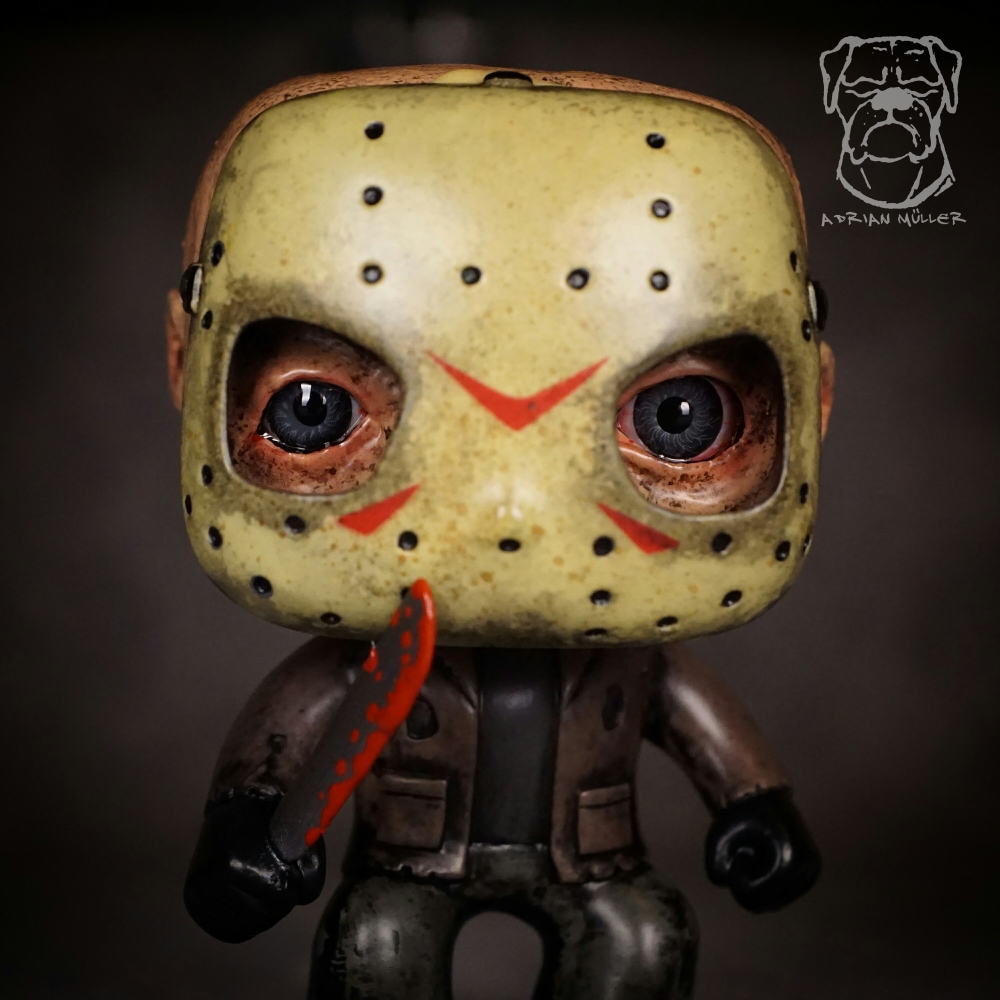 To sum up, Adrian Müller gives us something very necessary to the collecting art: freshness, dedication, and originality. In a society ruled by haste, legal obstacles and the cheap-an-bad-articles culture we live in, artists as himself make us see that art is able to continue developing and innovating. 
"I would like to thank all of you. Thanks for the positive feedback on my works. All this positivity that reaches me from all over the world supports me in what I do and I hope I can entertain you often and for a long time andsurprise you with something new.
Special thanks to my wife (Carina Müller), who supports and affirms me in my work (which often costs a lot of nerves). I love you."


You can find his works at his:
Homepage 

Facebook:
www.facebook.com/handicraftbyadrian


Instagram:
www.instagram.com/handicraftadrian